Post-Study Work: The Top Countries For Future Opportunities
It is no secret that many students choose to study abroad not only for the sake of knowledge and a foreign diploma but also for the opportunity to live and work there afterwards. If you're one of those students who plan to stay in your host country following graduation, then you're in luck – our Aplic.io guidance will help you choose a country offering the best post-study work opportunities!
When choosing a university and a country with the view to stay there for life, you should know that the conditions of post-study work are different in almost all countries. It's therefore especially important to acquaint yourself with the national laws concerning the employment of foreign graduates, and carefully consider the answers to such questions as:
Where do graduates have the best chance to find post-study work opportunities and obtain long-term visas?

Where are foreign specialists most in-demand, and in what fields?
To help you answer these questions and make a decision on where best to seek your dream education, we will tell you about some countries in the world where you can not only get an excellent education, but also successfully find a job after graduation!
Czech Republic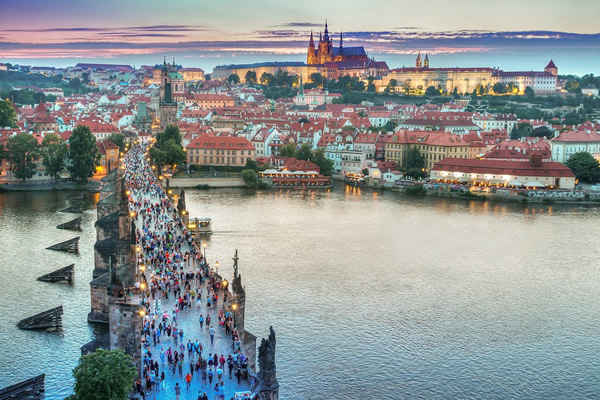 Studying in the Czech Republic is fairly cheap, which already makes it an accessible country for many international students. Even better? Immediately after the expiration of their student visa, a foreign graduate of a Czech university can switch to a work visa (in case of official employment with a local employer) or to an entrepreneurial visa (for self-employed or freelance work). It's recommended that soon-to-be graduates start looking for jobs six months prior to graduation, though you aren't limited in choosing a job – you can start with freelancing, and take it from there!
After a few years of living in the Czech Republic on a post-study work visa, issued for 2 years with the possibility of extension, you can apply for permanent residence. Just be sure that you're ready to pass the Czech language exam!😉
What's more, according to experts, the labor market in the Czech Republic is constantly growing – so there will always be a need for new specialists, especially in the field of IT and banking. It's worth a thought!
Canada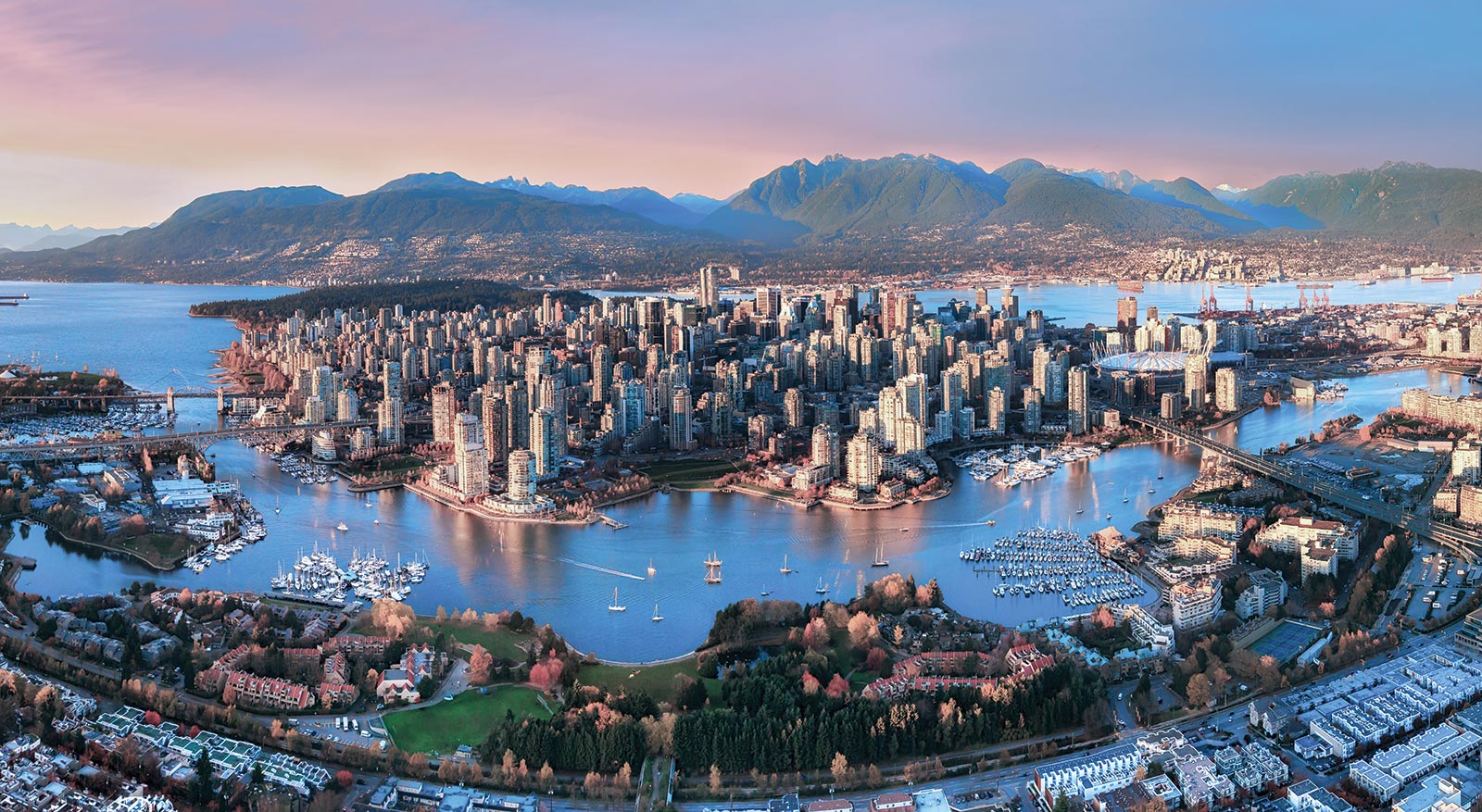 Canada has long been pursuing a migration policy aimed at attracting foreign students to the country as permanent residents. Offering ongoing career support for all students, over half of Canadian colleges and universities provide complementary services to international students, including job counselling, internship programs, and other assistance specifically designed to meet students' needs.
After completing your studies in Canada, you are automatically eligible for the Post-Graduation Work Permit programme – PGWP – which can further lead to a residence permit. The PGWP lasts for between eight months and three years depending on the length of university course taken, and allows you to work in any sector. What's more, in light of the pandemic's disruption to international education, Canada has amended their laws to allow international students to apply for post-study work opportunities even if they are completing some of their education in an online format outside Canada.
According to statistics, most students choose to work in the financial sector and banking, energy, transport and heavy industry, tourism, and sports! It's also very cool that in Canada, employers themselves are encouraged to hire a foreign student, so you'll surely be welcomed!
Germany
In Germany, universities provide career assistance to foreign students in the later stages of study. More than half of universities help foreign students and conduct English-language information sessions about the German labor market.
Prior to graduating from a German university, and upon reaching B1 level in German language, international students can apply to stay for another 18 months on a post-study residence permit. During this time, you can work full-time, part-time, or freelance in any sector. However, in order to remain in Germany following this 18 month period, you must find permanent employment in a field related to your studies.
After receiving an official permanent job in Germany, you can apply for a further residence permit which lasts as long as your employment contract, or an EU Blue Card for highly-skilled professionals (analogous to the US Green Card) which gives the right to work in other EU countries. After residing in Germany on one of these documents for 2 years, you will have the opportunity to apply for permanent settlement!
As you know, Germany is a country with a strong economy and low unemployment rate. Most foreign graduates who remain in Germany work in the fields of medicine, transport, logistics, mechanical engineering, IT, engineering, technology, and science.
Australia/New Zealand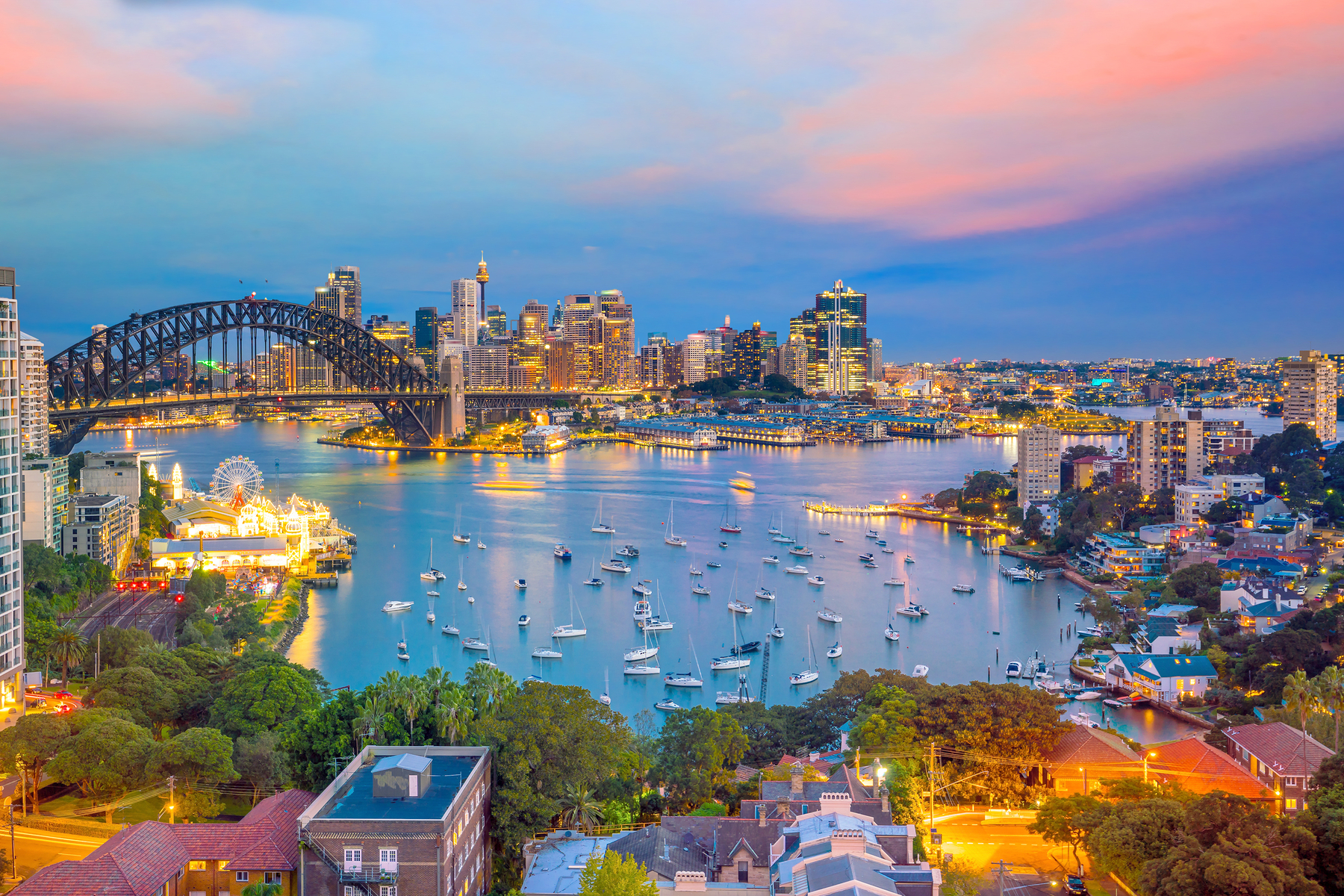 Australia and New Zealand are very popular destinations among international students.
Australia does not only offer a high quality of education, but also the chance to apply for a Temporary Graduate visa lasting between 18 months and 4 years. With this visa you can find a full-time or part-time job, or even freelance whilst travelling and finding yourself! Afterwards, you can apply for a different type of work or business visa.
In Australia, students are attracted by a wide selection of occupations in the labor market as well as rather high salaries. The country currently needs qualified specialists in the fields of accountancy, agriculture and horticulure, management, construction and architecture, engineering, and healthcare. Australian recruiting agencies annually publish a list of the most sought-after professions, and it's easiest for foreign graduates with higher education in these specializations to find work and remain in the country.
Following the pandemic, Australia has made it even easier to attain a post-study work permit. Students can apply for their permit outside Australia if they are unable to return due to travel restrictions, and any work completed online will count towards the study requirement needed to apply.
In New Zealand, the post-study work opportunities are also favorable for foreign students. If you have successfully completed your qualification in a recognized institution of New Zealand, you can apply for a post-study work visa to stay and work there. Depending on the qualification received and institution attended, you can work in any position in New Zealand for 1-3 years. 
Netherlands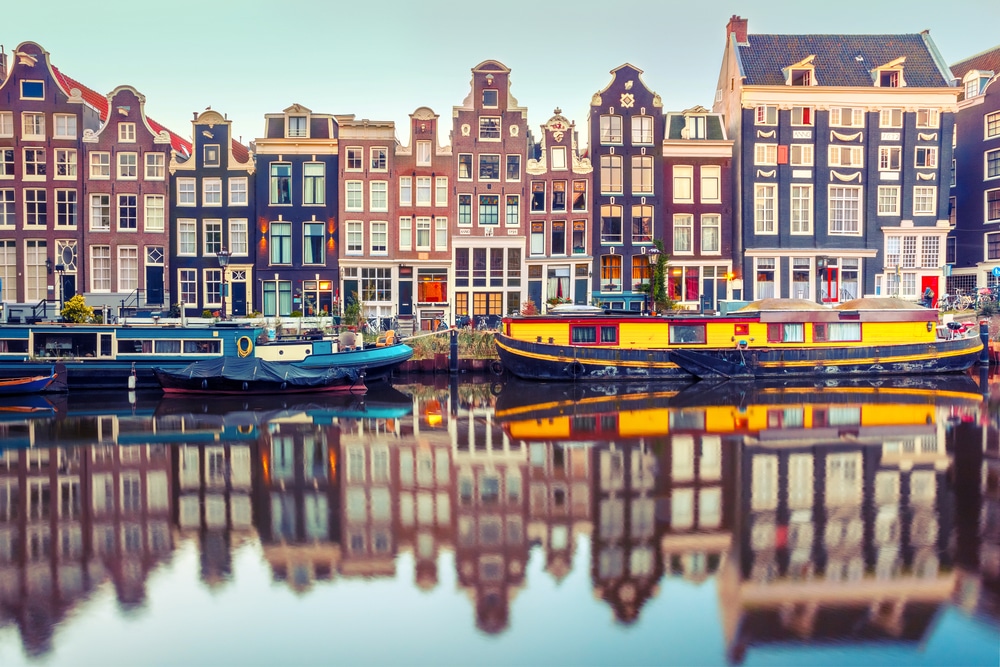 The Netherlands is an increasingly popular destination among international students. This is primarily due to the large selection of university programs taught in English. Most universities help international students in any specialization to develop the skills necessary for their future career.
80% of Dutch university career services are aimed at newly arrived foreign students, as well as students who are about to complete their education. In addition, they enlist their international alumni to assist current students in finding employment. Almost all career offices regularly invite international graduates to give lectures, participate in career mentoring programs, and source internships.
International students in the Netherlands have the advantage of accessing the Dutch labor market. After graduation, you are entitled to an 'Orientation Year' (Zoekjaar afgestudeerde) residence permit allowing you to remain in the country. If during this period you find a job with a salary of more than 2,423 euros per month, you can get a work visa for highly skilled migrants!
International students are always needed in the Netherlands in the fields of chemical industry, energy, medicine, agriculture, and food industry. Staying in the Netherlands is more than possible and offers many prestigious opportunities!
Singapore
Let us put in a word about one of the most developed Asian countries and the country with some of the most convenient post-study work visa conditions for students – Singapore! Here, graduates can stay to live and work not only with higher education but also with a specialized secondary qualification!
After graduation from higher education, the rules here are similar to those in the Netherlands, as you must also find work with established wage requirements. If you find a job with a monthly salary of S$3,900 or more, you can apply for an Employment Pass work visa, issued immediately for 2 years with the possibility of extension. It's worth noting that finding a good job isn't too difficult, as Singapore's salaries are among the highest in the entire Asian region.
If you have only a specialized secondary education and have been offered a job paying at least S$2,400 then you are eligible for an S-Pass visa lasting for up to 2 years, which also gives you the right to live and work in Singapore!
The best job opportunities in Singapore are in the industries of engineering, information technology, and communications.
The United Kingdom
This year, another country pleased students by once again renewing post-study work opportunities (having previously suspended them in 2012). This country is Great Britain!
British officials announced that on the Graduate Route all eligible international graduates will have the right to stay in the country to work or seek employment in any sector for up to 2 years starting from the summer 2020/21. The new law applies to students who have graduated from both undergraduate and master's programs without any restrictions. Recently, more measures were announced allowing PhD graduates to stay in the UK for 3 years! Afterwards, you can apply for a Tier 2 General work visa, and apply for permanent residency after 5 years. Great, great news, I would say!
***
To sum up, most developed countries are interested in attracting talented and highly-skilled specialists. Migration through higher education is the best way for both students and governments. Newcomers will have enough time to adapt to the lifestyle, traditions, and values of the hosting countries and have legal grounds to stay there, and the host country benefits from the contribution of highly-skilled migrants.
In order to migrate after graduation, you have to be enrolled in a recognized institution. We advise you to take a look at Aplic.io where you'll find 35,000+ programs in more than 30 countries (including those stated here!) and can easily apply not only for university courses, but for scholarships. Our expert staff and mentors will make sure that your application process goes swiftly and smoothly so that you can find your dream education and set yourself up for a successful future!