Study In Stunning Scotland!
It is the dream of many international students to study in Scotland. Did you know that students at Scottish universities are some of the most satisfied with their studies? Or that the oldest universities in Scotland were created by a decree of the Pope? Were you aware that graduates from Scottish universities have the highest employment rates in the UK?
The last fact should certainly have caught your attention and made you consider applying to a Scottish university! Scotland truly is the study abroad destination for any student. High-quality education, breathtaking landscapes, rich culture and history – what more could you ask for?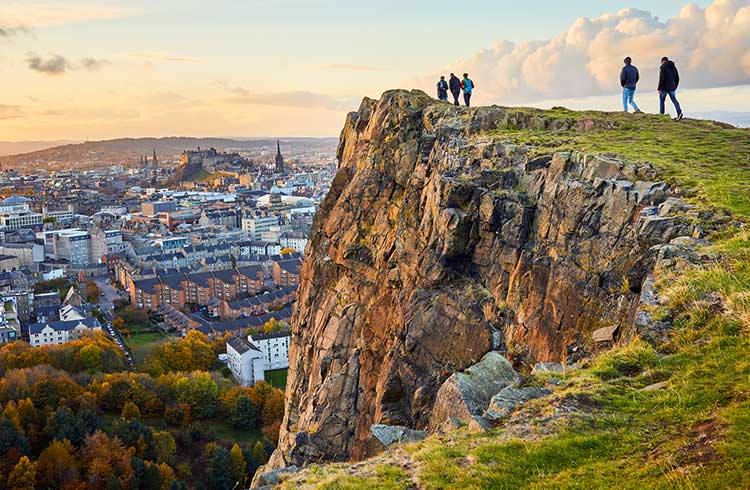 According to a study by the Office of National Statistics, Scotland is the most educated country in Europe. There are more world-class universities per capita than anywhere else on the planet, and each Scotsman has the choice of several top universities – four Scottish universities are in the top 200 of the Times Higher Education rankings!
Not many people know that the education system in Scotland provided the basis for that in other European countries, and that an impressive number of world-class universities are still structured based on the Scottish model.
So, what is the secret? Why is Scottish education so great?
Some advantages of studying in Scotland:
– Most universities are partnered with state and commercial organizations and companies. The combination of practice and theory helps to fully prepare students for the professional world.
– Scottish education is a stepping-stone to excellent job opportunities, and employers praise graduates from Scottish universities. 9 out of 10 graduates of all nationalities find work or begin a master's degree within six months of graduating from a Scottish university!
– Students at Scottish universities are engaged in research which influences the world, and scholars have been paying increased attention to Scottish universities – Scottish alumni are responsible for innovative technologies such as the MRI scanner and tissue surgery. 
– Scotland is ideal for its convenient location on the world map. It is literally within an hour's reach of the main cities of Europe, such as London and Paris! Scotland is equipped with airports throughout the country and nothing prevents you from taking a short city break in a neighboring country! 
– The Scottish education system is considered very flexible. Students have the opportunity to choose any subjects to study, even incongruous ones as part of a so-called Joint Honours degree – for example, a Bachelor of Marketing and Art. This is another plus of studying in Scotland! 
How much does it cost to study in such a beautiful country as Scotland?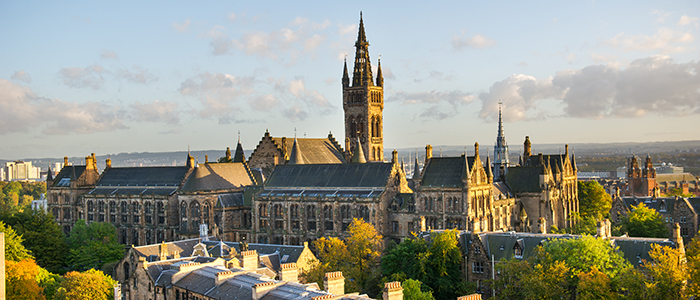 The cost of Scottish university education for international students is higher than for Scottish citizens, but it is still reasonable. Annual undergraduate tuition fees for international students can range from £10,000 to £26,000 depending on the university and course of study.
You can study in Scotland for free, but only in one special case: if you're a UK citizen already residing in Scotland and you're studying your first undergraduate degree. In this case, your expenses will be covered by the Student Awards Agency for Scotland (SAAS). Previously, EU students were also eligible for free education, though this will no longer be the case from the 2021/22 academic year onwards. 
But in general, the cost of studying in Scotland doesn't differ much from top universities in other countries. In addition, there's always the opportunity to get a good scholarship from your chosen university. You can learn more about this opportunity on our platform in the scholarships section. If you wish, our specialists will be happy to help you apply for a Scottish scholarship.
Admission to university in Scotland is practically no different from admission to any other university abroad.
The situation is the same when entering universities throughout the UK. At the end of secondary school or college, you have to sit exams which provide a diploma of complete secondary education and confirm your right to apply for higher education at a Scottish university. The required level of secondary education to enter an undergraduate course is A-Levels, Advanced Highers, International Baccalaureate, or an equivalent qualification. 
It's important to know that if your secondary school qualification does not meet the entry requirements, you can only enter undergraduate programmes after studying a special Foundation Programme. Sometimes foreign students are advised to go through the Foundation Programme even for admission to a faculty where this is not required, as during this year you will improve your English and become much better prepared to study in Scotland. By the way, you need very good results in English language exams to study in Scotland – a minimum of 5.5 in the IELTS test, or a minimum of 550 points in the TOEFL test – the more the better!
What else does Scotland offer?
Attending university in Scotland isn't just about studying day and night at a world-class institution, but also about enjoying amazing activities all year round. Scotland hosts more than 350 festivals every year – music, sports, art, and more – something new is always happening here. Lastly, Scotland's nature is the perfect setting to relax after a long semester of studying. Just take a look at the photo below! (Need we say anymore words of encouragement?)
You should have no doubt that studying in Scotland will not disappoint. Students in Scotland have received an excellent education here for many centuries, and we all know that Scotland stays true to its traditions and culture – the same can be said about the quality of its education!
If you're interested in entering university in Scotland, then choose a university on Aplic.io's website and our specialists will help to coordinate your application process, and make your dream education come true!
Study with pleasure, stay with Aplic.io!